In the modern era, online marketing has emerged as a fundamental pillar for the growth of businesses and the construction of brands. This is especially true for smaller companies that are looking to establish a strong presence online. A successful Social Media Marketing Skills strategy will incorporate a number of essential components, including social media marketing, local search engine optimization (Local SEO),
pay-per-click (PPC campaign) advertising campaigns, content marketing, email marketing, website optimization, and engagement with a targeted audience. However, picking the strategy that will work best for your small business can be difficult because the answer depends heavily on your level of marketing expertise as well as your specific requirements.
In this extensive and in-depth blog post, we will walk business owners through an in-depth analysis of their capabilities regarding social media marketing. This will assist them in making educated decisions regarding whether or not they should handle marketing internally (DIY) or outsource it to a digital marketing agency.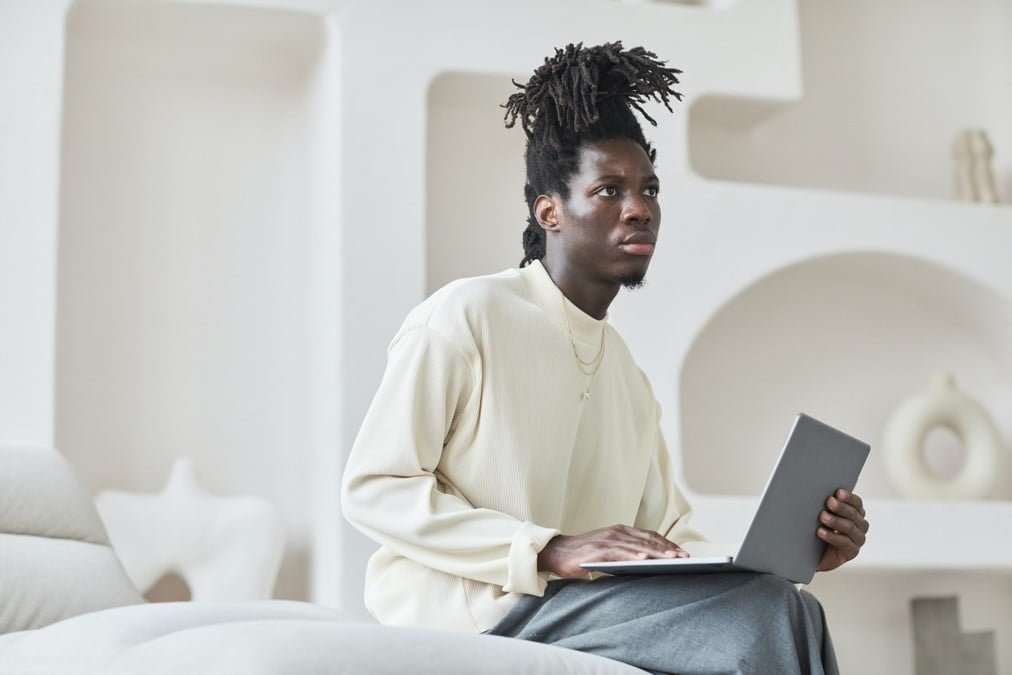 Understanding Social Media Marketing Skills
In the current digital environment, "Social Media Marketing Skills" encompasses a broad range of promotional strategies that businesses implement through digital mediums to enhance product or service sales. These channels include social media platforms, search engines, email marketing campaigns, websites, and other online avenues.
Online marketing provides small businesses with a cost-effective and targeted means of reaching potential customers, enhancing brand visibility, and ultimately driving sales. Online marketing can also be targeted to specific demographic groups. It is now essential to develop a robust online presence in order to quickly brand a product or service and gain a competitive advantage in the market.
Social Media Marketing: The Backbone of Online Branding
Due to the fact that social media marketing has fundamentally altered the way in which companies communicate with their clientele, it is now an integral part of any successful online marketing strategy. With the help of this potent tool, companies are able to interact with the people in their target audience, raise awareness of their brand, and promote their products or services in a way that is both personalized and interactive.
However, in order to get the most out of social media marketing, it is absolutely necessary to have a strong understanding of the many different social media platforms, the process of content creation, and the evaluation of audiences.
A. Assessing Your Familiarity with Major Social Media Platforms
B. Content Creation and Strategy
C. Conducting an Audience Analysis
D. Social Media Analytics
A. Assessing Your Familiarity with Major Social Media Platforms
a) Assessing Your Familiarity: with Major Social Media Platforms The first thing you should do is evaluate your level of familiarity with major social media platforms such as Facebook, Instagram, Twitter, LinkedIn, and Pinterest, among others. It is essential, in order to leverage the full potential of each platform, to have a clear understanding of the functionalities offered by each platform as well as the best practices for businesses.
B. Content Creation and Strategy
b) Content Creation and Strategy: The foundation of a successful social media marketing campaign is content that is both of high quality and engaging to the target audience. It is essential to evaluate your capacity to produce content that is both valuable and relevant for the audience you are trying to reach. In addition, if you have a clearly defined content strategy that is in line with the objectives of your company and resonates with your target demographic, this will result in increased audience participation and loyalty to your brand.
C. Conducting an Audience Analysis
c) Conducting an Audience Analysis: When it comes to social media marketing, having a solid understanding of your intended audience is of the utmost importance. Evaluate how well you can identify and understand the demographics, preferences, pain points, and behavior patterns of the target audience. With this newfound knowledge, you will be able to modify your content and marketing messages in order to establish a stronger connection with your prospective clients.
D. Social Media Analytics
d) Social Media Analytics: Platforms for social media provide a wealth of data and insights to analyze. You will be able to evaluate the success of your campaigns, pinpoint areas that need improvement, and make decisions based on the data you collect in order to maximize the effectiveness of your strategies if you assess your skill level in tracking and analyzing metrics for social media.
Evaluating Your Marketing Needs and Goals
It is essential to draft an outline of your marketing needs and goals before deciding which course of action will be most effective for your social media marketing. Take into consideration the following inquiries:
a) What Are Your Objectives: Having crystal clear objectives for your marketing strategy is extremely important. Whether your primary objective is to increase brand awareness, drive traffic to your website, generate leads, or boost sales, having a clear set of goals will help shape your marketing strategy and is essential for its success.
b) Identifying Your Target Audience: Determine who your intended audience is and conduct research on their demographics, interests, and how they behave online. If you have a good understanding of your potential customers, you will be able to tailor your marketing efforts to effectively meet their individual requirements.
c) Constraints in the Marketing Budget: Carefully evaluating your marketing budget is important because it plays a significant role in deciding whether to manage marketing in-house (DIY) or outsource it to a reputable digital marketing agency. Once you have a solid grasp of your financial constraints, you will be better equipped to make decisions that will benefit your company while keeping costs to a minimum.
d) Time and Resources: Establish how much of your time and how many of your resources can be devoted to social media marketing. The management of an online marketing strategy calls for consistent effort and dedicated time. Consider whether you already have a skilled team that is able to manage the workload in-house or whether you will need additional support.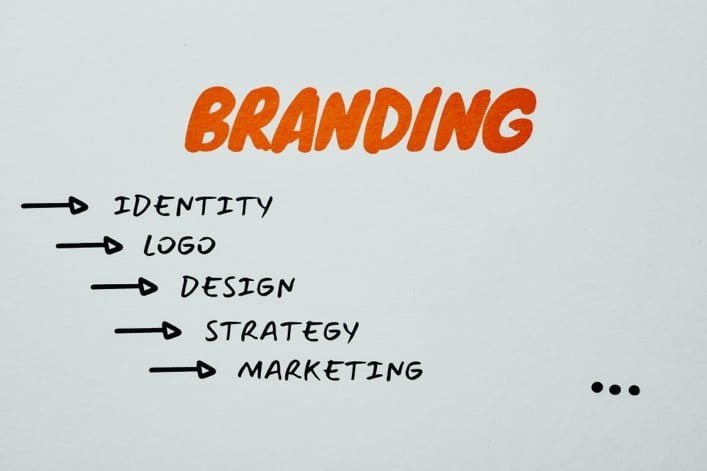 Online Marketing Strategies for Quick Branding
Let's dive into some essential online marketing strategies for quick branding now that you have a good grasp of your social media marketing skills and requirements. Here are some of the most important strategies for you to consider:
a) Search Engine Optimization for Local Businesses: Local search engine optimization is essential for small businesses that have a physical presence or that cater to particular geographic regions. If you optimize your website and other online presence for local search, you will be able to attract local customers and stand out more prominently in the results of local search.
b) Pay-Per-Click (PPC campaign) Campaigns: Pay-Per-Click (PPC campaign) advertising enables businesses to target particular demographics and keywords in order to display advertisements at the top of search engine results pages or on social media platforms. It is possible to generate leads and immediate traffic to your website by implementing well-structured pay-per-click (PPC campaign) campaigns.
c) Content Marketing: This type of marketing places an emphasis on the production of content that is valuable, pertinent, and informative with the goal of attracting and engaging a specific audience. Your brand is positioned as an authority in your field through content marketing, which includes everything from blog posts and videos to infographics and eBooks. This leads to an increase in both brand trust and customer loyalty.
d) Email Marketing: Creating and maintaining an email list is an effective way to nurture leads and maintain engagement with your audience. This strategy involves sending out emails to your audience. Creating email marketing campaigns that are both personalized and targeted can result in increased website traffic, higher conversion rates, and continued customer loyalty.
e) Website Optimization: Because your website serves as the front door to your digital store, it is essential to optimize it for both the user experience and search engine rankings. Make sure that your website is responsive on mobile devices, that it is easy to use, and that it provides useful information that encourages visitors to take some kind of action.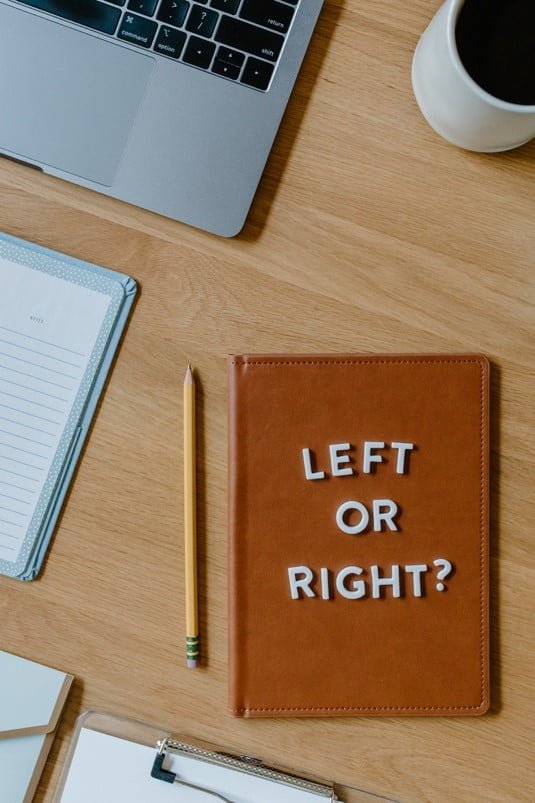 DIY vs. Agency: Making the Right Choice
Consider the following possibilities in light of your analysis of your capabilities and requirements regarding social media marketing:
a) Do It Yourself – In-House Management: If you have an experienced marketing team on staff and the resources to support their efforts, managing your brand's social media marketing efforts internally (DIY) can provide you with more control over the messaging and consistency of your brand. It enables faster communication and alignment with other aspects of your company's operations.
b) Outsourcing to an Agency: If you do not have the knowledge or the time to effectively manage social media, outsourcing the task to a reputable digital marketing agency may be the best option for you. For the purpose of carrying out a marketing campaign on your behalf that is successful, an agency can bring specialized skills, experience, and resources to the table. They will be familiar with the most recent developments in the industry and will be able to handle the complexities involved in managing multiple online marketing channels.
c) Hybrid Approach: A hybrid approach, in which certain aspects of marketing are outsourced while other strategic elements are kept in-house, may be the most suitable for your company. You could, for instance, outsource the creation of content for social media and the management of advertising, but you would still keep complete control over your overall marketing strategy and the decision-making process. This strategy offers the benefits of not only internal control but also the expertise of outside sources.
Conclusion
In summing up, the conclusion is that online marketing is the cornerstone of quick branding and the growth of businesses in the modern age. The first step in the process of developing an efficient marketing strategy is to conduct a needs and skills analysis regarding social media marketing. If you are aware of the things that you are good at and the areas in which you need improvement, you will be better equipped to decide whether you should handle marketing in-house (DIY) or hire a digital marketing agency.
Small business owners can establish a powerful online presence and effectively engage with their target audience by putting into action essential online marketing strategies such as social media marketing, local search engine optimization, pay-per-click (PPC) campaigns, content marketing, email marketing, and website optimization. These strategies can be found here.
Keep in mind that the keys to successful online marketing in today's highly competitive digital landscape are consistent effort, decisions that are driven by data, and an approach that is centered on the customer. Your company has the potential to achieve remarkable branding if you take the appropriate approach and remain flexible in the face of the ever-evolving digital landscape.
Take Action Now, Supercharge Your Online Marketing! 🚀
Ready to take your organization's marketing to the next level? 🚀 Contact us now to unlock the full potential of online marketing! 🌟 Let's grow your business, attract more clients, and save money on effective marketing strategies. 💼 Fill out the form here ➡️ https://bit.ly/3p0bBS5 or book a convenient Zoom meeting ➡️ https://bit.ly/3TR3Wn6. 📆 Don't miss this opportunity to get all your burning questions answered! 🔥 Let's supercharge your marketing efforts together! 💪