Local SEO: DIY vs. Outsourcing – The Right Fit for Your Business?
In this day and age of digital technology, search engine optimization (SEO) for local websites has developed into an essential component of a fruitful marketing strategy for businesses that want to grow by attracting customers from their immediate area. If you own a company, you probably find yourself in the precarious position of having to decide whether to handle local search engine optimization (SEO) in-house or outsource the task to a specialized agency. The purpose of this blog post is to serve as a guide for you as you make this decision by conducting an in-depth analysis of the benefits and drawbacks of each strategy, taking into account important aspects such as cost, level of expertise, and amount of time commitment.
Budget Considerations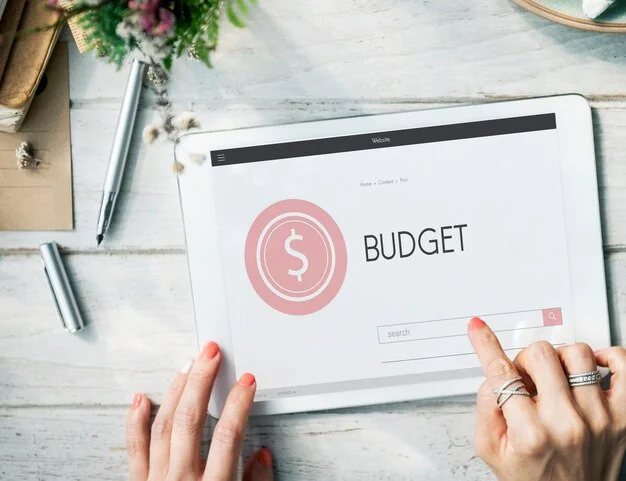 When it comes to financial constraints, the do-it-yourself approach can be an appealing choice for many different kinds of companies. If you handle local SEO tasks internally rather than outsourcing them to an agency, you can avoid the costs associated with doing so and instead direct those resources toward other aspects of your company, such as the development of new products, the improvement of customer service, or the implementation of new marketing campaigns. This budget flexibility can be especially beneficial for startups and small businesses that have limited funds, as it enables these organizations to allocate resources in accordance with their current priorities and the immediate requirements they face.
On the other hand, it is possible that outsourcing local search engine optimization will initially appear to be more expensive due to the fees associated with hiring a specialized agency. Nevertheless, it is of the utmost importance to recognize that these up-front costs frequently translate into long-term benefits and possibly a higher ROI. You will have access to a team of experts who have a wealth of experience in the field of optimizing businesses for local search if you work with a professional SEO agency to handle your online marketing.
They are able to craft individualized strategies that are in line with your company's goals as a result of their in-depth knowledge of the best practices in the industry as well as the most recent search engine algorithms. As a direct result of this, you have a better chance of observing tangible results, such as an increase in online visibility, an increase in foot traffic, and an improvement in conversions. Furthermore, a large number of reputable SEO firms offer variable pricing structures, which enable you to tailor their services to your particular requirements as well as your financial constraints.
Expertise and Skill Set
Local search engine optimization (SEO) strategies can be effectively executed by in-house teams if those teams have solid SEO knowledge and experience as well as a deep understanding of your business and the industry. This familiarity with your brand can prove useful in the process of creating geo-targeted content that resonates with local customers, which in turn helps to foster brand loyalty and trust. In addition, handling SEO on your own gives you a greater level of control over the process and enables you to make adjustments in real time based on the insights you gain from performance analysis.
On the other hand, contracting out local search engine optimization (SEO) to a specialized agency can provide access to a wealth of expertise that may not be readily available in-house. Local SEO agencies have professionals on staff who are knowledgeable about the most recent developments in industry trends and algorithm updates. This gives them the ability to implement innovative strategies that enhance your online presence and improve your search engine rankings. Your local SEO strategy may benefit from their unique perspectives and creative ideas, which may lead to improved results and overall performance as a result. Working with professionals enables you to delegate the difficult aspects of local search engine optimization to experts, freeing up your time to concentrate on the essential aspects of running your business and making important strategic decisions.
Time Commitment
A consistent investment of time, effort, and commitment is required to put local SEO strategies into action. Managing search engine optimization (SEO) on your own can be a workable option if you have an in-house team that is both knowledgeable and committed, as well as the bandwidth to take on these responsibilities. It is possible to have a more seamless implementation of SEO efforts that are tailored to your specific needs and goals if you have a team that fully understands your business and the nuances that come with it.
On the other hand, local SEO can be time-consuming because it requires continuous monitoring, analysis, and adjustments in order to maintain a competitive edge in the ever-changing digital landscape. Taking a do-it-yourself approach could spread your team too thin, taking away valuable time that could be spent on other aspects of your business that are essential to its success in cases where a company has limited resources or personnel constraints.
In situations like this, outsourcing can be an attractive option for finding a solution. When you hire an agency to manage your local search engine optimization (SEO) efforts, you are effectively delegating the time-consuming tasks to professionals who are experienced in managing SEO campaigns. This saves you a significant amount of time.
The agency will manage the entire optimization process, from conducting in-depth keyword research and on-page optimization to building quality backlinks and developing content that is geo-targeted. Because of this, you will be able to direct your attention toward expanding your business, developing new products or services, cultivating stronger relationships with your customers, and conceiving of innovative marketing strategies. You can guarantee that every aspect of your company receives the attention it deserves by relieving the burden of SEO on the team that you have in-house. This will lead to increased levels of both efficiency and productivity.
Local Customer Targeting
To effectively craft Geo-targeted content that resonates with your audience, it is essential to have a solid understanding of your local customers and the preferences they hold. When you have a team working under your roof, you have the distinct advantage of having an in-depth familiarity with both your local market and the demographics you are trying to reach. Because of this familiarity, you will be able to personalize your content, cater to the specific requirements of the local community, and establish an authentic connection with prospective clients.
Local SEO agencies, on the other hand, focus their expertise on the analysis of local market trends, user behavior, and search intent. They are able to implement data-driven strategies to improve customer targeting and deliver personalized content that is appealing to your local audience because they are equipped with advanced analytics and sophisticated tools. You can uncover hidden opportunities and insights that may have otherwise been missed by leveraging their expertise, leading to a more effective and refined local SEO strategy. This can be accomplished by using their knowledge to your advantage. Your local customer base can be significantly broadened thanks to their expertise in identifying relevant keywords, crafting compelling content, and utilizing location-specific tactics, which can ultimately lead to an expansion of your reach and impact within the community.
Conclusion
In conclusion, the decision regarding whether or not to handle local search engine optimization (SEO) in-house or to outsource it to a specialized agency boils down to the specific needs, resources, and goals of your company. If you have a skilled team that also has the expertise and time required for effective local SEO, then going the DIY route might be suitable for you. This is especially true if financial constraints are your primary concern. If you have complete control over your SEO efforts, you will be able to tailor strategies to meet the objectives of your business and react quickly to new opportunities as they arise.
On the other hand, hiring a professional SEO agency to handle your online marketing needs can provide a wealth of benefits that, in the long run, can lead to superior outcomes. Your efforts to improve your local search engine optimization (SEO) can reach new heights with the help of knowledgeable guidance that gives you access to a wealth of information and experience. If you free up some of your time from the responsibilities of SEO, you'll be able to concentrate on the core functions of your business, which will encourage growth and expansion.
No matter which direction you go, always keep in mind that local search engine optimization is an essential component of expanding your business and attracting local customers. It requires optimizing your Google My Business listing, creating citations to establish your online presence, earning good reviews to build trust, conducting extensive keyword research to target the appropriate audience, implementing on-page optimization for improved search rankings, quality link building to boost authority, and creating geo-targeted content that resonates with local customers. You will be able to make an educated decision that is congruent with your overall business strategy and propels your efforts to achieve success in local SEO if you have a thorough understanding of the strengths and limitations of your company.
Keep in mind that the world of SEO is constantly changing, and whether you decide to go the do-it-yourself (DIY) route or partner with an agency, remaining proactive and adaptable is essential to achieving long-term success in local search rankings and engaging with your valuable local customers. Remember that the world of SEO is constantly changing. Your company will be able to maintain a competitive advantage in the highly competitive local landscape if it continually monitors and analyzes its performance in terms of search engine optimization (SEO), refines its strategies, and stays current with the latest trends in the industry. In the end, making the right decision will require you to strike a balance that is tailored to the specific requirements, objectives, and growth objectives of your company.
Take Action Now, Supercharge Your Online Marketing! 🚀
Ready to take your organization's marketing to the next level? 🚀 Contact us now to unlock the full potential of online marketing! 🌟 Let's grow your business, attract more clients, and save money on effective marketing strategies. 💼 Fill out the ➡️ form here or book a convenient ➡️ Zoom meeting. 📆 Don't miss this opportunity to get all your burning questions answered! 🔥 Let's supercharge your marketing efforts together! 💪