In the hyper-competitive and fast-paced environment that is the modern digital landscape, small businesses that want to build a strong brand presence and accelerate their growth must prioritize online marketing. The vast number of marketing strategies that are currently available, social media marketing stands out as a major contender as a key player for rapid branding and improved customer engagement.
However, in order to fully exploit the potential of social media and other online marketing channels, owners of small businesses need to define their goals explicitly and then align those goals with their choices regarding outsourcing. This tactical approach can pave the way for more efficient marketing strategies, which in turn can lead to measurable results and increased levels of commercial success.
This blog post will delve into the true potential of social media Objectives and other online marketing avenues, and it will discuss how owners of small businesses need to define clear objectives and align them with decisions regarding outsourcing.
Defining Social Media Objectives
The use of social media platforms has become an essential means by which businesses can connect with the members of their target audience and cultivate relationships that are meaningful. Nevertheless, diving headfirst into social media marketing without first defining your goals is analogous to setting sail without a destination in mind. When it comes to directing their efforts on social media, business owners need to define clear objectives that can be measured.
Brand Awareness and Recognition
Raising Brand Consciousness: Raising the profile of a company's brand is one of the most important goals that small businesses should have when using social media. This involves reaching out to a larger audience, increasing brand recognition, and establishing the company as an authority within the industry.
Website Traffic Boost
Increasing Website Traffic: Social media platforms have the potential to be an effective source of referral traffic for websites. Businesses have the ability to increase their chances of conversion by directing interested users to their website by sharing posts and content that are both compelling and engaging.
Lead Generation Strategies
Generating Leads: Platforms for social media offer opportunities to capture leads and potential customers, which can be accomplished by using these platforms. A business can construct a useful database of prospects by coming up with lead magnets that are appealing to potential customers and call-to-action (CTA) strategies.
Sales and Conversion Acceleration
Increasing Sales and Conversions: The generation of revenue is, ultimately, the most important aspect of any company's success. Through the use of targeted promotions and campaigns, social media can potentially play a significant part in the acceleration of sales and conversions.
The Power of Outsourcing
Although there is a wealth of opportunity available through social media marketing, successfully managing it requires a significant investment of time, knowledge, and resources. When trying to juggle their various responsibilities, owners of small businesses may discover that they are stretched to their limits. There may be significant benefits to be gained from outsourcing certain aspects of online marketing to professionals located outside the company.
A) Leveraging Specialized Skills: Digital marketing agencies or freelancers often possess specialized skills and experience in social media marketing. One way to capitalize on these assets is to leverage specialized skills. They maintain a current awareness of industry trends as well as best practices, which enables small businesses to stay one step ahead of their rivals.
B) Management of Time and Resources: Small business owners are able to focus on core business activities such as product development, customer service, and strategic planning when they outsource the management of their social media accounts and their marketing tasks.
c) Outsourcing provides businesses: With access to professional expertise without the expense of hiring a full-time employee, making it a cost-effective solution for businesses. It gives businesses that are conscious of their finances the ability to distribute their resources more effectively.
D) The ability to scale: As a company expands, its marketing requirements become more complex. The ability to scale marketing efforts up or down according to requirements is one of the benefits of outsourcing, which also ensures a smooth transition during periods of expansion or contraction.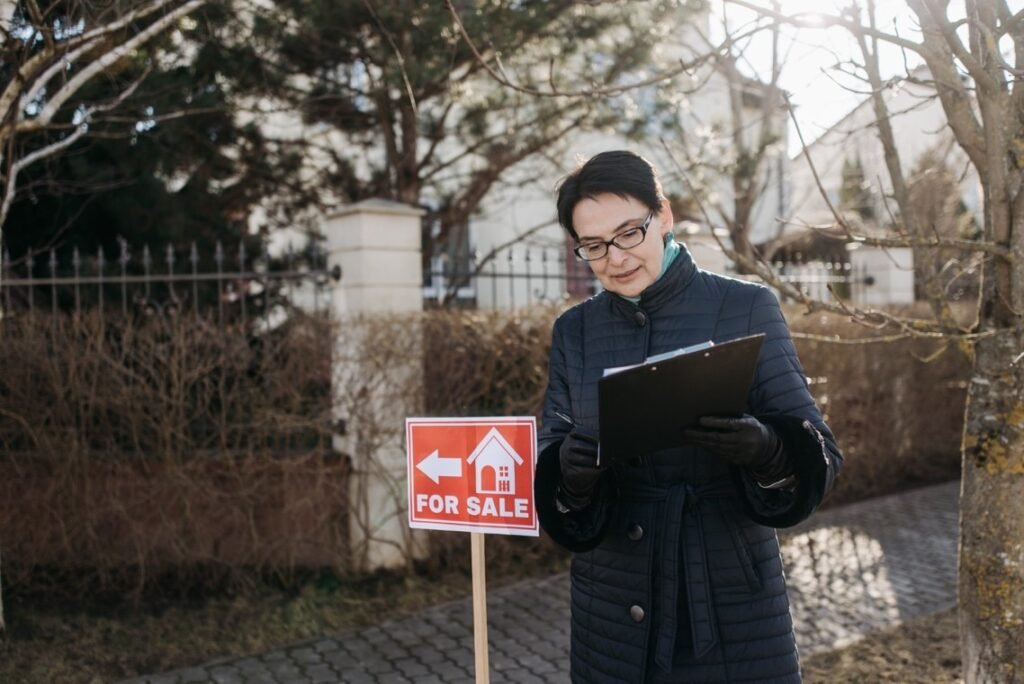 Leveraging Local SEO
Utilizing the potential of local search engine optimization is absolutely necessary for small businesses that cater to a more localized audience. The goal of local search engine optimization (SEO) is to optimize an online presence for location-based searches. This helps to ensure that an organization's website is prominently displayed when prospective clients in the organization's geographic area look for products or services.
A) Optimization of Google My Business: Staking a claim on the Google My Business (GMB) listing and maximizing its potential is essential for local businesses. A Google My Business profile that has been properly optimized increases the visibility of the business in local search results, makes essential information available, and encourages customer reviews.
B) Local Keyword Targeting: Increasing the likelihood of being displayed in local search results can be accomplished by including location-specific keywords in the content of a website, as well as in the meta tags and posts made on social media platforms.
C) Significance of Consistent NAP Information in Local SEO: It is essential for local search engine optimization (SEO) that your name, address, and phone number (NAP) are consistent across all of the various online directories and platforms. When determining the legitimacy and importance of a company, search engines prioritize NAP information that is consistent.
D) Customer Reviews and Testimonials: Positive reviews and testimonials from customers not only help to improve an organization's reputation but also contribute to an increase in that organization's search engine rankings. Efforts to improve local search engine optimization can be helped along when satisfied customers are encouraged to leave reviews.
Creating Targeted PPC Campaigns
PPC advertising, also known as pay-per-click advertising, enables businesses to communicate directly with members of their desired demographic, making it an important component of any online marketing strategy. Businesses have the opportunity to benefit from the experience and knowledge of industry professionals when they outsource their PPC campaigns.
A) Research on and selection of keywords: The first step toward a fruitful pay-per-click (PPC) campaign is in-depth keyword research. By outsourcing PPC experts, you can ensure that your advertisements reach the intended audience by identifying relevant keywords that have the optimal balance of search volume and competition.
B) Ad Copy and Design: If you want to get the attention of your audience, you need to have advertising copy that is compelling and design that is visually appealing. Professionals who are skilled in outsourcing can write persuasive advertisement copy that is in line with the goals of the company and strikes a chord with the intended audience.
C) Management of the Advertising Budget: PPC professionals are able to effectively allocate the advertising budget to achieve the highest possible ROI. They ensure that the company receives the greatest return possible on its PPC investment by continually monitoring and optimizing the campaigns.
D) Performance Analytics: Businesses are able to track the performance of their campaigns, identify their strengths and weaknesses, and make decisions based on the data they collect in order to improve their results over time with the help of the detailed analytics that are provided by outsourced PPC experts.
Engaging Content Marketing
Successful strategies for online marketing continue to rely heavily on content marketing as an essential component. By regularly publishing informative and pertinent content on the company blog, a company can not only position itself as an industry leader but also earn customers' confidence and cultivate a clientele of devoted brand advocates.
A) Content Strategy Development: One of the tasks that may be included in outsourcing content marketing is developing a comprehensive content strategy that is in line with the objectives of the company, its intended audience, and current trends in the industry.
B) Content Creation: Content creators who are outsourced can develop engaging blog posts, infographics, videos, and other forms of content that resonate with the target audience and encourage sharing and engagement with the content.
C) Content Distribution: A successful content distribution strategy is absolutely necessary in order to reach a larger audience. The content's reach can be expanded by using various platforms, such as social media, email marketing, and guest posting, which are all services that can be outsourced to specialists.
D) Search Engine Optimization: Content creators who are outsourced have the ability to incorporate best practices for search engine optimization (SEO), such as the incorporation of keywords, meta tags, and internal linking, to increase the content's visibility in search engine results.
Harnessing Email Marketing
Email marketing continues to be an effective method for generating leads, strengthening customer relationships, and increasing conversion rates. Email marketing campaigns can be outsourced, which can result in professionally designed templates, A/B testing to ensure the best possible performance, and detailed analytics to help refine marketing strategies over time.
A. Segmented Email Lists: Experts in outsourcing are able to segment email lists according to the preferences, behaviors, and demographics of customers. This makes it possible to create personalized and targeted email marketing campaigns.
B) Automated Email Sequences: The implementation of automated email sequences ensures consistent engagement with subscribers, which in turn nurtures leads and directs customers along the customer journey.
C) A/B Testing: Outsourcing professionals can use A/B testing to optimize open rates and click-through rates by testing different subject lines, content, and CTA buttons on email messages.
D) Performance Metrics: Outsourced experts provide detailed reports on the performance of email campaign performance, which enables businesses to measure their level of success and make improvements based on data.
Optimizing Website for Conversions
It is absolutely necessary for successful online marketing to have a website that is both aesthetically pleasing and easy to use. When you outsource the optimization of your website to professionals, you may see faster loading times, improved mobile responsiveness, and intuitive navigation as a result. These aspects all contribute to improved user experiences, which in turn contribute to increased conversion rates.
A) Mobile Optimization: Because more and more people are accessing websites through their mobile devices, having a responsive design is absolutely necessary. Experts who have been outsourced can guarantee that the website will adapt fluidly to displays of varying sizes on a variety of devices.
B) Optimization of Page Speed Visitors: are more likely to abandon a website that loads slowly. Improving the speed at which a page loads can be accomplished by outsourcing professionals who optimize images, minify code, and make use of caching.
C) Improvements to the User Experience (UX): Experts who are outsourced can conduct usability testing and analyze user behavior in order to identify pain points and areas that need improvement. Businesses have the ability to improve customer satisfaction and increase conversions by optimizing the user interface, navigation, and calls-to-action on their websites.
D) Conversion Rate Optimization (CRO): By outsourcing CRO specialists, you can maximize the percentage of website visitors who take the desired actions, such as making a purchase or filling out a contact form. These techniques are data-driven. A/B testing, heat maps, and analysis of user feedback are a few of the tools that are utilized in the process of optimizing conversion rates.
E) Search Engine Optimization (SEO): A website that has been properly optimized has a greater chance of ranking higher in the results provided by search engines, thereby attracting organic traffic. Increasing a website's search visibility requires conducting on-page and off-page optimization, keyword research, and competitor analysis. Outsourcing SEO experts enables these tasks to be completed.
F) Website Security and Trust Signals: It is essential to have trustworthy website security and trust signals in order to build credibility with website visitors. SSL certificates, trust badges, and other security measures can be implemented by professionals who specialize in outsourcing to give users the peace of mind that their data is protected.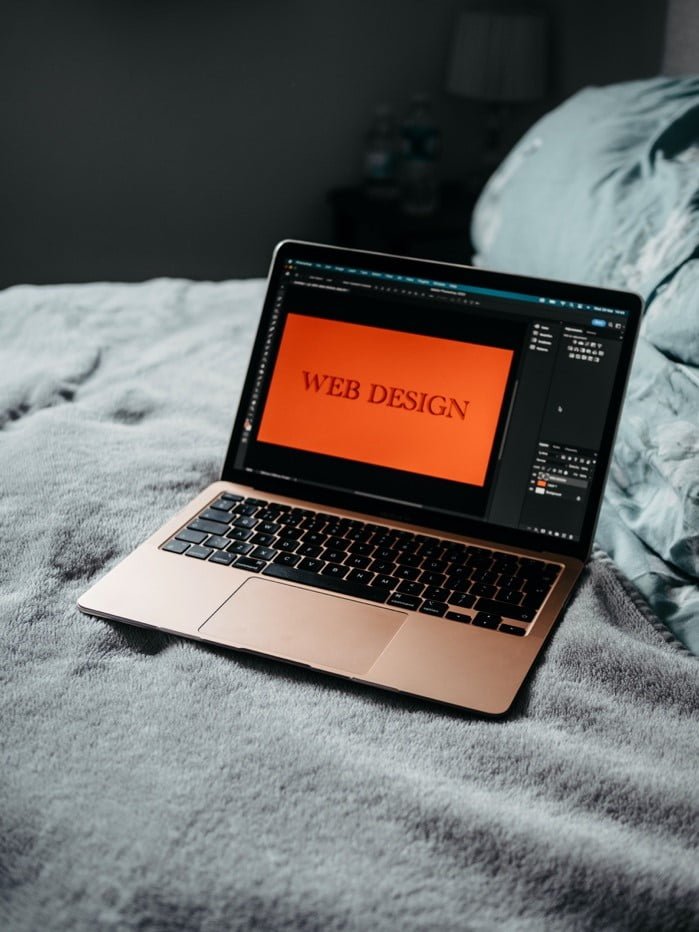 Conclusion
To realize a company's full potential for expansion in today's hyper-digital environment, an efficient online marketing strategy is essential. Business owners can pave the way for effective marketing strategies that produce measurable outcomes if they first clearly define their social media objectives and then align those objectives with their decisions regarding outsourcing.
Making use of the knowledge and experience of professionals in fields such as social media management, content marketing, pay-per-click (PPC) campaigns, and website optimization enables businesses to make the most of their available resources and distinguish themselves in the context of the competitive landscape.
When business owners outsource certain marketing tasks, they are able to concentrate on running the business's core operations while also benefiting from the specialized skills and industry-specific knowledge of marketing professionals. Small businesses have the ability to build a strong online presence and connect with their target market more effectively when they outsource tasks such as the creation of content that is engaging and the targeting of the appropriate audience with precision.
Businesses have the ability to attract the attention of prospective customers located in their immediate area by implementing local SEO strategies, and targeted PPC campaigns have the potential to maximize return on investment. In the meantime, nurturing leads and building customer loyalty can be accomplished through engaging content marketing and email campaigns.
Lastly, a website that has been properly optimized serves as a central hub for the organization's online marketing efforts. This hub ensures that users have a positive experience and encourages conversions. Small businesses have the ability to harness the power of online marketing to propel their brand forward, achieve their goals, and thrive in the digital era if they have the appropriate objectives in place and make strategic decisions regarding outsourcing.
Take Action Now, Supercharge Your Online Marketing! 🚀
Ready to take your organization's marketing to the next level? 🚀 Contact us now to unlock the full potential of online marketing! 🌟 Let's grow your business, attract more clients, and save money on effective marketing strategies. 💼 Fill out the form here ➡️ https://bit.ly/3p0bBS5 or book a convenient Zoom meeting ➡️ https://bit.ly/3TR3Wn6. 📆 Don't miss this opportunity to get all your burning questions answered! 🔥 Let's supercharge your marketing efforts together! 💪