In this day and age, search engine optimization (SEO) for local businesses is more important than ever for drawing in nearby customers and expanding a company's customer base. It is essential to implement local SEO strategies in order to improve your online visibility and connect with local customers. Some examples of local SEO strategies include optimizing Google My Business, creating citations, earning positive reviews, conducting keyword research, implementing on-page optimization, building quality backlinks, and creating geo-targeted content. On the other hand, in order to execute a local SEO strategy that is successful, a significant time commitment and expertise are required. It is essential for the owner of a business to strike the right balance between local search engine optimization efforts and the tasks that are fundamental to the operation of the business.
This blog post will discuss the time constraints and priorities that are involved in local SEO, and it will assist you in determining whether or not your team is capable of effectively managing SEO without compromising other essential business responsibilities.
We will also investigate outsourcing as a potential way to save time in order to guarantee that your local SEO strategy will be successful even as your company continues to thrive.
Understanding the Time Commitment of Local SEO
Keyword Research and On-Page Optimization
Having a Good Understanding of the Time Commitment That Local SEO Requires Research on Keywords and Optimization of Individual Web Pages: Researching relevant keywords should form the basis of any successful local SEO strategy. It is absolutely necessary, in order to achieve a higher ranking in the local search results, to first identify relevant keywords and then incorporate them into the content and meta tags of your website. Researching keywords, on the other hand, is an ongoing process because both search patterns and customer behaviors are constantly shifting over time. Your team needs to commit time and energy to stay current with the most recent trends in keyword usage and to consistently implement on-page optimization in order to be successful.
Consider utilizing tools such as Google Keyword Planner, SEMrush, or Ahrefs to make the process of conducting keyword research more efficient. These tools can assist in the identification of keywords that receive a high volume of traffic and are pertinent to your company and location, thereby saving your team valuable time during the research phase.
2. Google My Business (GMB) Optimization
If you want to be successful with local SEO, you absolutely need to optimize your Google My Business listing. Maintaining an up-to-date Google My Business profile that includes truthful information, posts, reviews, and Q&A engagements calls for continuous focus and effort. In particular, responding to customer reviews requires prompt and thoughtful responses in order to build trust and credibility with potential customers.
Your team needs to set aside some time to effectively manage the GMB listing for your business. Additionally, they need to keep an eye on customer reviews and respond to them in a timely manner because customer engagement can have an effect on the reputation of your company as well as its visibility in local search results.
3. Create Citations and Earning Good Reviews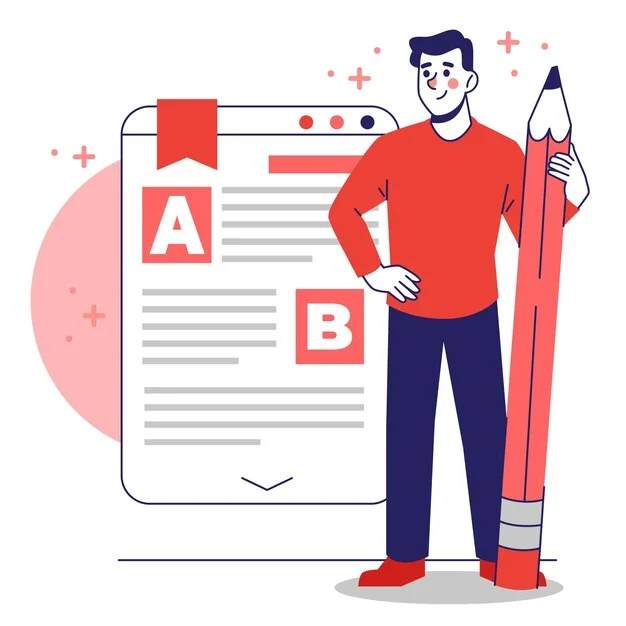 Establishing an online presence for your company and improving its rankings in local search results can be accomplished by adding and creating Citations to relevant local directories and platforms. It is essential for local search engine optimization (SEO) that the Name, Address, and Phone number (NAP) information be consistent across all citations. Your team needs to devote some of its time to making certain that the information about your company is correct and consistent across all citations.
Both obtaining and successfully managing positive feedback from customers is extremely important. Your team should be encouraged to actively request reviews from happy customers and to respond to reviews, whether they are positive or negative. Responding to feedback provided by customers in a timely manner demonstrates your organization's dedication to ensuring their complete satisfaction and may have a beneficial effect on the online reputation of your company.
4. Link Building
If you want to improve the domain authority of your website and its visibility in local search results, you need to get quality backlinks from websites that have a good reputation. However, in order to construct backlinks of high quality, consistent effort and outreach are required. Your team needs to set aside time to research potential link-building opportunities, communicate with websites that are pertinent to the topic, and produce valuable content that attracts links on their own.
Link building is an ongoing process, and your team should make it a habit to check how well their efforts are paying off on a regular basis. They are able to adjust their strategy as necessary and recognize areas in which there is room for improvement if they track the number and quality of backlinks.
5. Geo-Targeted Content
If you want your local SEO efforts to be successful, you need to create content that appeals to your local audience. Time and creativity are required for the creation of blog posts, landing pages, content for social media, and content that is localized for websites. Your team needs to conduct research on local trends, events, and topics that are relevant to your target audience, and then incorporate geo-targeted keywords into the content that they produce.
Your team needs to make a time commitment in order to consistently produce content that is relevant, engaging, and aligned with the interests of the local community. Investing in the creation of content, on the other hand, can help your business strengthen its local identity and foster stronger connections with local clients.
Analyzing Time Constraints and Prioritizing Business Tasks
It is essential for you, as the owner of a business, to evaluate the amount of time that your team will be able to realistically allocate to local SEO efforts. Consider the following factors when analyzing time constraints and prioritizing business tasks:
Team Size and Expertise
Determine how large your team is and how much experience each member has working with local SEO strategies. Do you have staff members who are dedicated to local SEO and who possess the necessary knowledge and skills to effectively handle local SEO tasks? If your team lacks knowledge in specific areas of local SEO, you might want to consider providing training or hiring specialists to help bridge the knowledge gap.
2. Core Business Tasks
Determine the most important tasks for your company and the amount of time needed to complete them successfully. Determine the extent to which devoting time to local SEO will affect the completion of these vital tasks. Will putting more of your attention on local SEO be at the expense of other crucial aspects of your company? Give the highest priority to the tasks that will directly contribute to the expansion and revenue generation of your company.
3. Available Resources
When planning your local SEO strategy, it is important to take into account the various resources that are available to your team. This not only includes the available amount of time, but also the tools, financial resources, and assistance from outside sources. If you only have a limited number of resources available, it may be difficult for your team to handle all aspects of local SEO in an effective manner.
4. Scalability for Growth
Determine whether or not your team is capable of scaling local SEO efforts as your company grows. Local search engine optimization is going to become more important to your business as your customer base and geographic reach expand. Find out if your team has the capacity to meet these growing demands, or if it would be more viable to outsource local SEO.
Exploring Outsourcing as a Time-Saving Solution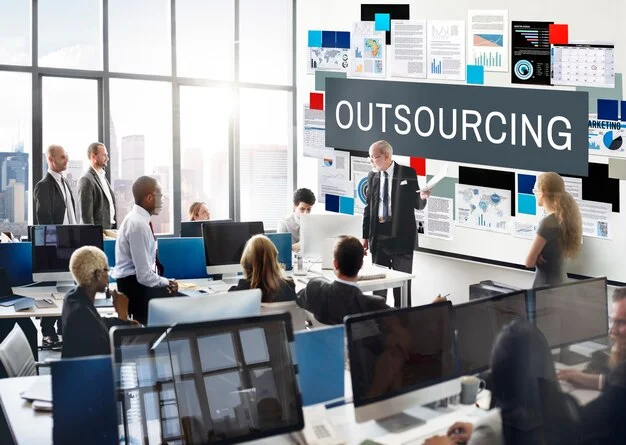 Outsourcing can be a strategic move for your company if your team is facing significant time constraints or if it lacks expertise in certain local SEO areas. Working with a local SEO firm that specializes in the field can provide several benefits, including the following:
Expertise and Experience
A reputable local SEO agency will bring to the table years of experience in addition to their specialized area of expertise. Their professional staff is up to date on all of the most recent Citationsevelopments in local SEO, including trends, best practices, and algorithm changes. They are able to provide individualized solutions that are tailored to the requirements of your company, ensuring that the local SEO strategy you employ is efficient and up to date.
2. Time Efficiency
If you outsource your local SEO, your team will have more time to concentrate on the primary responsibilities and tasks that are central to the business. Your team will be able to be more productive and efficient in their respective roles if they are given the opportunity to delegate local SEO efforts to professionals.
3. Scalability and Flexibility
A reputable local SEO agency will be able to adjust the scope of its services to meet the expanding needs of your company. The agency is able to adjust its strategies in order to meet your ever-changing requirements, regardless of whether you are expanding to new locations or targeting different local markets.
4. Performance Tracking and Reporting:
A reputable agency will provide you with detailed performance reports, which will enable you to keep track of how their efforts are affecting your company. Because of this transparency, it will be easy for you to track the return on investment (ROI) of your investment in local SEO.
Conclusion
Your team's capabilities and the resources at its disposal need to be carefully considered as you try to strike a balance between local SEO and other core business tasks. Local search engine optimization is essential for drawing in local customers and expanding your business, but it requires a significant time investment as well as expertise. Determine how knowledgeable your team is about local SEO, think about how much time each SEO task will take, and then prioritize the most important business activities.
Outsourcing can be a strategic move for your team if there is a lack of expertise in particular local SEO areas or if there are time constraints on the project. If you want to be successful in local search, partnering with a local SEO agency that specializes in the field can provide you with the expertise, efficiency, scalability, and performance tracking you need.
Finding the sweet spot between local search engine optimization and other core business responsibilities is, ultimately, essential to achieving sustainable growth and success. You can ensure the continued success of your company and maintain a connection with the local customers who are most important to you by achieving effective local SEO while also making well-informed decisions and, when necessary, drawing on the expertise of others.
Take Action Now, Supercharge Your Online Marketing! 🚀
Ready to take your organization's marketing to the next level? 🚀 Contact us now to unlock the full potential of online marketing! 🌟 Let's grow your business, attract more clients, and save money on effective marketing strategies. 💼 Fill out the ➡️ form here or book a convenient ➡️ Zoom meeting. 📆 Don't miss this opportunity to get all your burning questions answered! 🔥 Let's supercharge your marketing efforts together! 💪